Baton Rouge School of Court Reporting
Testimonials
What our Graduates and Colleagues say: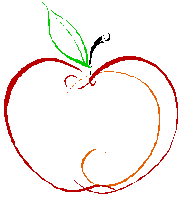 ďWhere every student is the teacherís pet.Ē

Before I started at BRSCR, I felt like I had reached the highest speed I was ever going to reach using the methods for practicing that I knew. Unfortunately, that speed was not high enough to get me any kind of job using my steno skills. I came to BRSCR with the specific purposes of increasing my speed, to get a job working in CART, and to one day become a certified court reporter.
I learned the skills to build up my dictionary and how to spend my time more efficiently to get the most out of practicing. Those skills helped me bump up my speed enough to get hired as a CART captionist. BRSCR provides so many resources for students interested in CART. The CART classes are interesting, fun, and will push you to work hard and do your best writing.
All of the staff at BRSCR is so helpful. They understand that being any type of student is challenging, but especially being a court reporting or CART student. They are willing to work with you one-on-one to help you in any way they can and to teach you how to troubleshoot problems on your own so each student can learn to be independent.
I love working as a captionist. It is so rewarding to have a job where I play a direct role in helping someone else achieve their goals. I am so grateful to everyone at BRSCR for making it possible for me to start my career and achieve my goals.
Elizabeth Hundley
BRSCR Alumna (CART/Captionist)

I can't believe how easy becoming a scopist was! The staff at the Baton Rouge School of Court Reporting were absolutely fabulous! They were prompt in grading my work, very friendly and easy to work with, and also very helpful as I worked through the material. The coursework was very straightforward and easy to understand, and with some diligence, the program can be done quite quickly. I recommend this course to everyone. I am excited about the opportunities that now lie ahead of me all thanks to the Baton Rouge School of Court Reporting!
Crystal Tullos
BRSCR Alumna (Scoping)

BRSCR is more like a home than a school. You will truly look forward to attending each day. Not only will you feel like their only student, but Mrs. Pam and Mrs. Karen will make you feel like you are their daughter. They will do absolutely anything to help you attain your goal and will be your cheerleaders the entire way. It has been a joy to be a part of their lives and their school. The staff is knowledgeable and genuinely kind. You will not find a better school or better teachers!

Jennifer Segura
BRSCR Alumna (CART)

I just had to tell you i attended on BRSCR Live all week long and loved every minute of it!!!!!
Thanks so much for exceeding the definition of "giving us all possible tools to succeed"!!!!!!
:-),
Tina

BRSCR is a great atmosphere for learning while helping students maintain positive attitudes for this challenging curriculum. The instructors have a wealth of knowledge and experience of reporter's jobs, duties, and responsibilities. Also, they are interested in students as individuals and are able to deal with the diversity necessary to guide each student. I would strongly recommend this school to anyone pursuing a career in court reporting.
Catherine D. Butler, CSR
BRSCR Alumna

The BRSCR online program has been one of the best things I have ever done for myself. After being in the workforce for 28 years, I knew I wanted to change careers. I was very interested in the flexibility that the Scopist profession would offer. Online classes were my only option because of my current working schedule. Could I handle going back to school? But more importantly, could I handle online classes? It seemed so impersonal. Now that I am halfway through the program, I realize that all of my fears were completely unfounded. All of the instructors are supportive and dedicated to seeing each student succeed. They are so available, that it just recently occurred to me that Iím NOT their only student. This program has been a blessing in my life; because of it I am now totally confident of the new beginning it offers.
Monice Oliphant
BRSCR Alumna (Scoping)

I really liked the way you put your presentations together for Medical Terminology. The content was presented in an easy-to-read format without a lot of extraneous material to clog my mind. Thank you for doing such a great job. I am very thankful to be an online student through your school.
Diane W.
BRSCR Alumna (Scoping)

For several years, I thought about going back to school to learn broadcast captioning, but the local colleges only had onsite, daytime programs. Since I need my day job, I decided to investigate online programs. I was skeptical, however. Would an online school assist me in obtaining financing? Would they put me in touch with companies who could provide the necessary books and materials? Would they be available to answer my questions as I progressed through the program? Would I feel isolated and neglected by the instructors? I was afraid I would end up paying a lot of money for a program that ultimately would leave me to figure everything out for myself. Sure enough, none of the schools I contacted even answered my initial emailsÖ except for BRSCR.
Karen Vornkahl responded to me immediately and sent me detailed information about enrolling, obtaining financing, the materials I would need and a list of reliable vendors where I could purchase them. She helped me every step of the way. In less than two weeks, everything was in place and I was ready to begin. Her husband, Mark, even performed a remote login to my home computer and installed the translation software for me. He did this after business hours on a Friday night so I didnít have to miss time from my job. He also took the time to show me around BRSCRís website (which, by the way, is absolutely top-notch).
Since becoming a student at BRSCR, Iíve never felt a momentís isolation. Pam Giardina, the theory instructor, responds almost instantly to my emails. She reassures and encourages me whenever I hit a snag. I can ask her anything, and she always gives me a detailed response. She is so eager to help that I almost feel as if she is right here beside me. Her enthusiasm and cheerfulness is contagious. It really makes learning fun and exciting. I push myself to do my best, not just for myself, but also because Pam has worked so hard for me and really cares about my success. The least I can do is work hard for her too.
The whole team at BRSCR is warm, friendly, and approachable. They obviously love what they do and love sharing it with others. They have a way of making each student feel as if they are the only student. Sadly, in this day and time, many of us have become used to the ignorance and apathy (ďI donít know and I donít careĒ) attitude at most of the places where we do business, so it really is wonderful to find people who do things right and who behave in a way that tells you they care.
I canít say enough good things about BRSCR. Anyone who is reading this and thinking about a career in court reporting or broadcast captioning need look no further. This is the school for you!
C. O.
Former Student

Pam and Karen have created a flexible, challenging, creative, and fun environment. The feeling of camaraderie at the school is obvious as soon as you walk in the door. Each day is a different lesson (literary, Q&A and jury charge) with new material. The time is used very efficiently. Everyone is there to learn and to help each other. It is very positive and inspiring. Itís great to be able to ask questions and share ideas with people who are really excited to be there. Pam & Karen are at the school every day ready to give us their support and encouragement. Even when I have a question at home, they respond very quickly. When I go home from school, I have a genuine sense of accomplishment, and I actually look forward to practicing! Itís a great place to be, and I would recommend it to anyone who is interested in this field. Thanks Pam & Karen, you guys are awesome!
Lynda P., CCR
BRSCR Alumna

BRSCR is a positive and uplifting place to go to school, and I look forward to coming here every week. Everyone always has a smile on their face and is so kind. Not only is it a positive environment, but I am getting a quality education in the field of court reporting with all of the necessary academics I need to succeed in this profession.
Lauren G., CCR
BRSCR Alumna

BRSCR is a school with an amazing goal - to help their students succeed.
It is designed to instill confidence, as well as give an excellent foundation for the students to build upon. The schedule at school is structured so that we are able to make the most out of our class time, and at the end of each school day, we know that we have done our best. Pam and Karen make themselves available to us not only at school and in the classroom, but are always in contact with us should we need them in a pinch when we are studying or working on our own at home. They provide endless resources to help us in all areas of our court reporting education, all of which are incredible! The atmosphere at the school is truly amazing. It is a relaxed atmosphere where students constantly encourage and support one another, work very hard, and make the most out of our class time together. It's always exciting to celebrate your fellow students' victories, and they in turn celebrate yours. I look forward to going to school each day, and I am very proud to be one of the students at BRSCR.

Lori B.
BRSCR Alumna

I cannot express enough how much I LOVE this school. It is a wonderful, organized, loving home for court reporting students. I could not ask for a better program, better education or better people. I am always telling my family and friends how wonderful it is. I cannot say enough good things about BRSCR, and I wouldn't change a thing about it!
Charnel W.
BRSCR Alumna (Scoping)

From the first contact with Baton Rouge School of Court Reporting, I was very impressed with the helpfulness and dedication of these people. Though I live in the same area, an online school was the most viable option for me, but since it was possible, I wanted to check out the school and meet Pam and Karen for myself.
Pam has a wealth of knowledge, but also possesses wisdom. She told me when I first talked with her that she listens to people's hearts. She helped me in my decision to go into the Scopist program, without ANY pressure. She wanted me to take my time in making this decision.
Karen was also very helpful in doing everything possible to help me get started. She showed me hands-on work to give me a feel for what is being done. She helped me to prepare for the first English test, which she teaches, to see if I could test out. Karen was available throughout the initial enrollment, helping to get funding, and making sure everything was correct. These ladies really care about each student and each potential student.
One thing that stood out to me, and I have to brag on the BRSCR team, is this: I was having a problem that was frustrating me in my online school work, which was possibly software related, and I sent Pam an email about it. While I was still working on it, she forwarded it to Karen and Mark and sent me a return email. Mark is the "computer genius." Shortly thereafter, Mark called me to help me work it out. While I was still doing the work, Mark called to help me get everything straight! I never dreamed an online school could be so personable!
Pam and Karen consider Baton Rouge School of Court Reporting as a way to "give back" to a profession that has been successful for them. That is why every student is important, whether on site or online. They offer encouragement all along the way to help the student achieve their goals and become a success in their chosen field. I have no regrets about choosing BRSCR, and when I finish the Scopist program, I may enroll in CART. I know they will be there to help me, cheering me on, because I'm a "teacher's pet."
G.C.
BRSCR Alumna (Scoping)

I am one of the first scoping students who attended BRSCR and was enrolled in the six-month scoping course. BRSCRís scoping course wass very flexible, and I continued to work full-time as a paralegal. The course material was very informative, and Pam and Karen are extremely knowledgeable and made school actually enjoyable. I enrolled in August of 2006 and had my first scoping client in January of 2007 while I was still in school. I am a single mother and always looking to supplement my income. I can now say that I have achieved my goal by graduating from BRSCR, and Iím very excited about the income possibilities that I am earning.
Beth F.
BRSCR Alumna (Scoping)

BRSCR's program is designed for success. The administration is well organized and professional, the atmosphere is warm and inviting, and students are given positive feedback to help them grow in their journey as they become court reporters. This is a challenging curriculum, but one with many rewards. Pam and Karen have given each student the tools they need to be successful, and for that I am very thankful.

Pam Manuel, CCR
Official Reporter, 19th Judicial District Court
BRSCR Alumna

As a certified court reporter for the past 15 years, I have had the pleasure of working with Pam Giardina for the majority of my career. Karen Vornkahl has been scoping my transcripts for the past couple of years. Both Pam and Karen possess a wonderful work ethic, and they are most knowledgeable about the court reporting field. They do an excellent job scoping my files, researching, and proofreading my edited transcripts.
The time has come for the Baton Rouge area to have a court reporting school where the students can acquire all of the technical skills required to pass the state and/or national certification exam. Pam and Karen truly care about their students, and they will go above and beyond the call of duty to get qualified, competent, certified reporters out of school and into the court reporting profession. I have the utmost confidence that this endeavor will be a huge success for them.
Cindy E., CCR, RPR (colleague)

I have been a freelance court reporter for over 11 years. I met Pamela Giardina my first day of work. We began working together immediately, and it has continued to this day. We have formed a unified team working together to get my clients the most accurate transcript possible. She is extremely knowledgeable. She has good reference skills and background, having been a court reporter herself for years, and is able to find those terms or words most people have never heard of but always seems to come up in a deposition. Sheís a leader wanting to see others succeed. Sheís a motivator. Both professionally and personally, Pam takes an interest in all students/court reporters she comes in contact with and cheers for them to succeed as exceptional court reporters. Wanting ďyouĒ to be the best is what motivates her.
Paige R. (colleague)

Having had the pleasure to own and operate a court reporting firm with Pam Giardina for more than a decade, I can attest to the fact that every aspect of this school will be looked into, dealt with, and handled in the most professional and top-notch manner imaginable. Pam's uncanny sense of "how to get it done right" surpasses any other's. Her excellence and knowledge in the field, along with her ability to mentor and teach, makes her the perfect person for such an endeavor. Without a doubt, Pam will put her whole heart into this school and her students.
I have also known Karen Vornkahl for many, many years. She, too, is an awesome person and court reporter. These two extraordinary women will give their students every tool they need to become successful reporters. I know that in the near future we will be seeing those confident, knowledgeable, success-oriented graduate reporters that all of us firm owners have been looking for.
Darlene H. (Colleague and Firm Owner)

For the past few years, I have had the benefit of working with both Pam and Karen on a professional basis, and I cannot say enough about their professionalism and dedication to the court reporting field.
In their endeavor to serve you, whether it be as a teacher, mentor, scopist or proofreader, they have a true desire for you to be as successful as possible in the challenging and rewarding field of court reporting. They have always conducted themselves in a professional manner and have a very unique ability to motivate, uplift, and guide you through whatever difficulties may come your way. When working with either of them, you're in great hands!
Edwards Regional Reporting
Jackson, MS


[Home] [About Us] [text-equipment] [Admissions] [Contact Us] [Curricula] [Enroll Now] [Info Request] [Privacy] [Refund Policy] [Student Zone] [Testimonials] [Tuition Online]

Web Services by Mark H. Vornkahl Consulting
Copyright © 2015 Baton Rouge School of Court Reporting, LLC
Last modified: 04/11/2015

All third-party products and services listed herein are registered trademarks of their respective companies.